One Click Locksmith Offer Residential Locksmith Services in Fernley. Also Get Residential Door Lock Repair & Installation, Window Locks Repair, & Emergency Residential Lockout Services At An Affordable Cost Price.
At One Click Locksmith, we understand the significance of residential security and constantly strive to enhance it with innovative techniques. Our 24/7 One Click Locksmith in Fernley ensures top-notch home security solutions without breaking the bank. We offer Residential Locksmith Specialists services for repairing and installing padlocks and keyless locks, using specialized tools for various types of locks including deadbolt, digital, and electric locks. Our services also include key duplication and fresh lock installation to keep your precious belongings secure.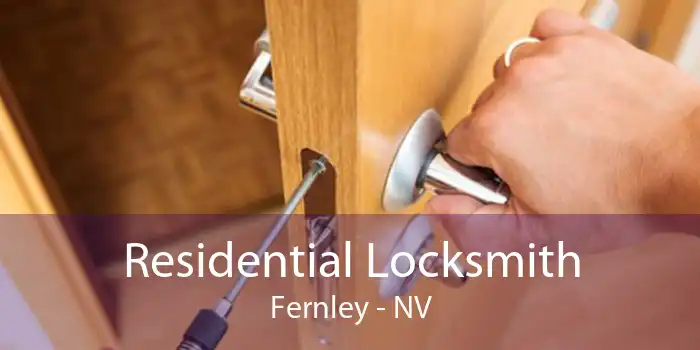 Our Residential One Click Locksmith in Fernley
At One Click Locksmith we offer the following services for residential locksmith needs in Fernley:
Home Lockout
Key Duplication
Emergency Residential Locksmith
Rekey Your Home
Home Lock Repair
Patio Door Locks
Mailbox Locks
Lock Installation
Lock Change Service
Window Locks
Padlocks
For the residents of Fernley, One Click Locksmith offers a comprehensive range of residential locksmith services and solutions.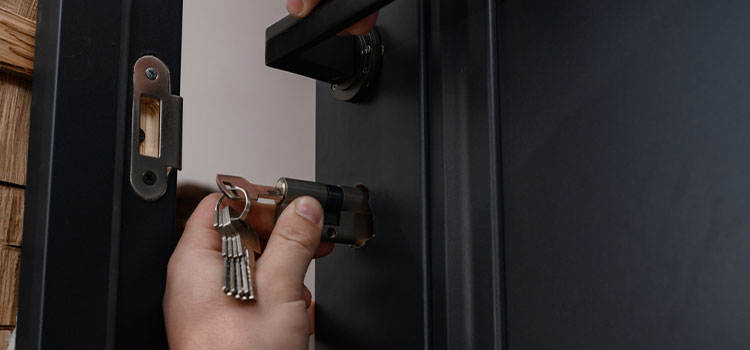 Unlocking Service in Fernley
If you are in any of the following situations, contact us at One Click Locksmith to unlock your residential door.
Key Broken In The Keyhole
Broken Lock Hardware
Lost, Forgotten, or Stolen Keys
Jammed Door Lock
Keys Locked Inside The House
At One Click Locksmith, our experienced and trained team is dedicated to providing top-quality residential and commercial locksmith services in Fernley. We are well-equipped to handle any type of lock and security system. Our Home Security Services are unbeatable and if you ever find yourself locked out of your apartment, our expert technicians can help. We use specialized tools to unlock, replace, rekey, and reinstall locks without causing any damage to your property. Give us a call for all your locksmith needs in Fernley.
Residential Lock Installation Service in Fernley
At One Click Locksmith, we understand that locks are the foundation of any home or business security system. Therefore, we offer a comprehensive range of lock installation services, which include deadbolts, electronic smart locks, high-security locks, knob levers, lever handle locks, mortise locks, cabinet locks, and more. Our team of trained and experienced locksmiths ensures an efficient and speedy Residential Lock Installation Process. We are renowned for providing the highest quality residential locksmith services in Fernley and its surrounding areas. Whether you need lock installation services for security or any other reason, our professional locksmiths are available to serve you promptly and efficiently.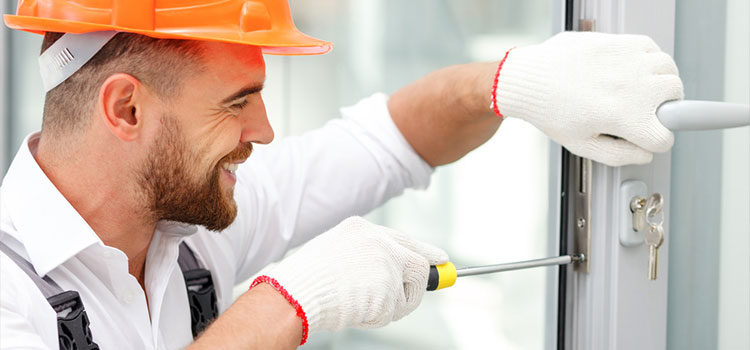 Residential Lock Repair Service in Fernley
Neglected or faulty locks may lead to lockouts and security issues, making your property susceptible to burglaries. One Click Locksmith advises that if your locks are broken or malfunctioning, it is best to repair them right away to avoid further complications. Our expert locksmiths are skilled in Residential Lock Repair in Fernley. Our licensed and trained locksmiths can assist you with repairing locks on exterior and interior doors, safes, and cabinets. We specialize in handling all types of locks, such as Deadbolt Locks, Knob Locks, Lever Handle Locks, Mortise Locks, High-Security Locks, and more.
Why Choose Us For Residential Locksmith in Fernley?
One Click Locksmith provides high-tech, friendly, and fast residential locksmith services throughout Fernley. As a licensed, bonded, and insured locksmith company, we adhere to the highest industry standards when working on your home's security. Our qualified technicians undergo constant training to stay up-to-date with the latest changes in the Fernley security market.
Frequently Asked Questions
It ought to take a locksmith professional from 30 minutes to open a locked door, the moment taken will depend on the type of lock you have fitted.
Residential locksmiths are just lawfully permitted to open a residence or auto for someone that is accredited to be there, such as the proprietor or occupant.