At One Click Locksmith in Green Valley, Our Professional Locksmiths Provide Commercial, Residential, & Automotive Services, Including Lock Installation And Replacement, Lock Repair, Lock Rekey, Home Security, Car Locks, Door Unlocking, And Emergency Lockout Services.
One Click Locksmith is a locally licensed, bonded, and insured locksmith company in Green Valley. You can receive professional services for your home, office, or car by simply calling us. We are a full-service locksmith that provides complete solutions to any lock and key problems that arise. Our commitment is to provide you with Professional Locksmith Service for all your requirements. When you hire us for your commercial, residential, or industrial project, you can be assured that it will be done professionally. We offer 24-hour emergency lockout services in Green Valley and are available 24/7 for commercial and residential lock replacement, lock rekey, and car locks, all provided by qualified and skilled locksmith professionals. We only carry quality brands that are well-known in the market. Professionalism, reliability, and courtesy are our top values. Whether you need locksmith or security solutions for your home or office or are locked out of your residence or vehicle, One Click Locksmith is there to help.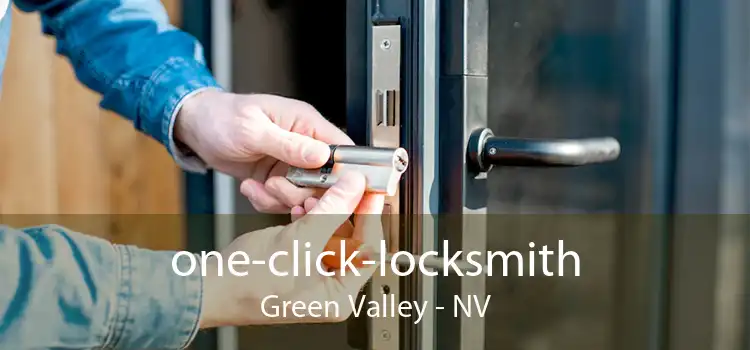 Our One Click Locksmith in Green Valley
At One Click Locksmith we offer the following locksmith services:
Door Unlock Services
Smart Lock Repair
Locks Rekey
Mobile Locksmith Store
24/7 Locksmith Services
Emergency Locksmith Services
Lock Repair Service
Commercial Locksmith Services
Residential Locksmith Services
Door Lock Replacement
Lock Installation Service
Locked Car Keys
Commercial One Click Locksmith in Green Valley
At One Click Locksmith, we recognize that every business is unique, and security is crucial for any commercial building. Our Commercial Business Locksmiths specialize in constructing personalized security systems tailored to your specific needs, including strongly limited entry restrictions, security cameras, smart locks, business safes, and more. We understand that some locations require workers to have access to all keys and codes, while others require certain areas to be restricted. With our expertise, we can help you save time and money while keeping your commercial property secure and intriguing.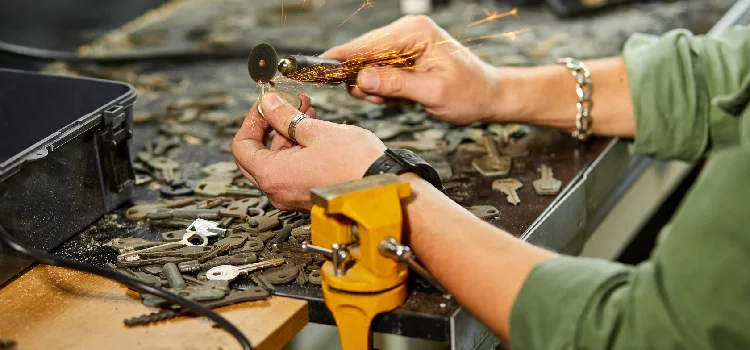 Residential Locksmiths in Green Valley
Whether you've lost your keys or need an extra set, One Click Locksmith is just one call away. We understand the concern homeowners and renters face when calling a locksmith, as they want to ensure the security of their residential property. You can trust One Click Locksmith to be reliable and trustworthy. We have a certified Residential Locksmith Service with experience in handling both new tech smart locks and classic locks, and our prices are affordable around the clock. We do not charge extra for emergency services.
Automotive One Click Locksmith in Green Valley
At One Click Locksmith, we provide a comprehensive range of automotive locksmith services without compromising on our high standards. Our services surpass those of any emergency car locksmith service available. Our experienced, certified car locksmiths can handle all car brands, makes, and models, including smart locks. We offer a full guarantee for all our work. Whether you require a key replacement for your car or are in an Emergency Locksmith Service, we're here to help.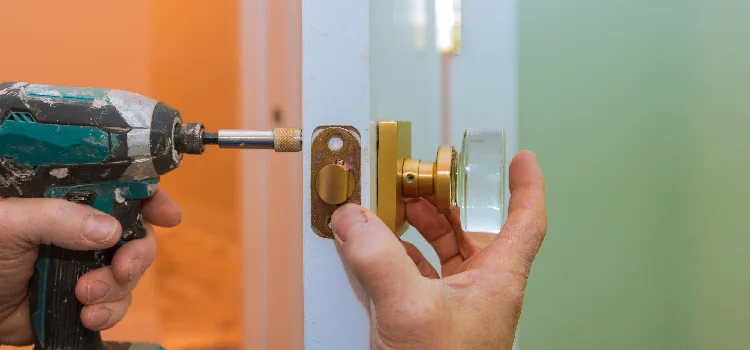 Reliable And Guaranteed One Click Locksmith in Green Valley
If you encounter a residential, commercial, or automotive locksmith emergency, the One Click Locksmith team can arrive at your location quickly. We provide professional and trustworthy services, and our prices are fair. Contact us today for a rapid response to your locksmith emergencies.
Frequently Asked Questions
Place a putty blade with a slim, rigid blade on the side of the lock closest to the strike plate. Push in as hard as possible while relocating the manage of the putty blade towards the door jamb as well as the blade of the putty blade in the direction of the doorknob hole.
Take the wire and insert it right into the hole located in the facility of the doorknob. Then, push the suggestion of the paperclip or clothing hanger right into the hole and try to maintain it as straight as possible. If you maintain it straight, you ought to feel the lock on the opposite side of the door.
The proper tools will be needed.
Bend the bobby pin so it is straight. Put the rough side of the hairpin into the keyhole on the deadbolt lock.
Place the idea of the flathead screwdriver into the deadbolt's keyhole under the bobby pin.
Relocate the bobby pin up, down, in, and out of the keyhole.
If you lose it: You might call a locksmith, who can come as well as make you a brand-new key on the spot. In some cases-- an uncommon or older automobile-- a locksmith may not be able to assist. You may require to purchase a new ignition lock cyndrical tube and also a secret from the dealer or an independent repair shop.