In Searchlight, One Click Locksmith Provides Professional Lock Repair Services For Both Commercial & Residential Properties. Our Team Of Expert Locksmiths Specializes in Repairing Deadbolts, Keyless Locks, Knob Locks, Mortise Locks, Handle Locks, And Levers.
If your car, residential or commercial lock is malfunctioning, it may not necessarily require a replacement. One Click Locksmith understands that a malfunctioning lock can make your property vulnerable to burglary or attack. Therefore, we offer lock repair services in Searchlight to ensure your property's safety. Our team of dedicated experts is skilled in providing top-notch commercial and residential door Lock Repair Services including window lock repair, keyless lock repair, broken lock repair, locks rekeying, and patio door lock repair. We also provide emergency lock repair services across Searchlight. Trust One Click Locksmith for all your lock repair needs.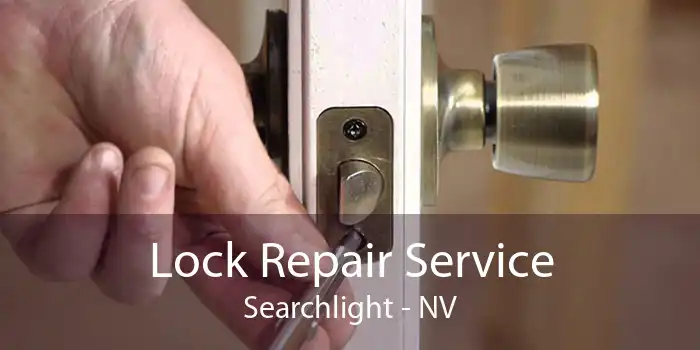 Our Lock Repair Services in Searchlight
Our services for lock repair at One Click Locksmith include:
Home / Business / Car Lockouts
Lock Rekeying
Key Replacement And Duplication
At One Click Locksmith in Searchlight, we offer comprehensive solutions for all your residential and commercial locksmith needs, including Lock Installation Services.
Residential Lock Repair in Searchlight
In Searchlight, One Click Locksmith is known for providing Residential Lock Repair services. Our team is well-equipped to handle all types of residential and commercial locksmith needs. We understand that repairing deadbolts and knob locks can be time-consuming, but we make sure to offer cost-effective solutions. Instead of replacing the entire lock, we suggest repairing it as it can be a more practical solution. Our professional locksmiths are trained to repair the mechanisms within locks so that they can function properly again. Our goal is to make our client's homes more secure.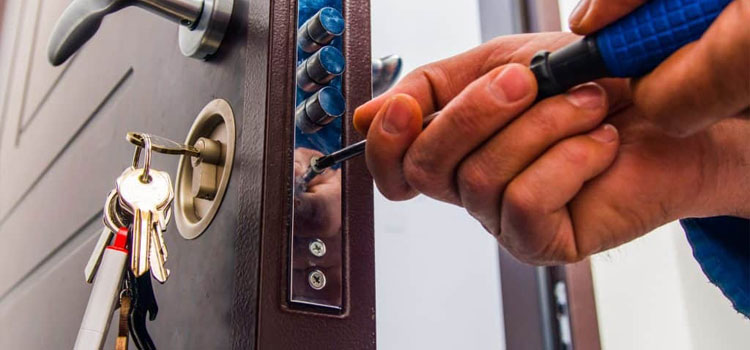 Commercial Lock Repair in Searchlight
When it comes to Commercial Locksmith needs, a repair can be a more challenging task compared to residential locks. However, commercial lock change can be a more cost-effective option than replacing or rekeying locks. By repairing your existing commercial locks, you can ensure that all current and future copies of your keys will work on your newly repaired locks. One Click Locksmith takes pride in offering Commercial Lock Repair in Searchlight to secure your commercial building. We provide top-notch locksmith services tailored to your commercial needs.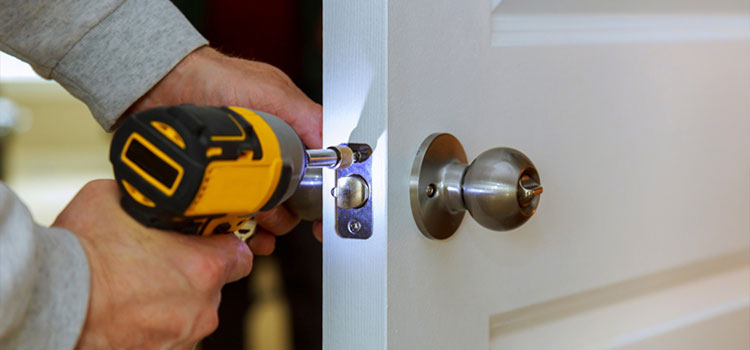 Car Lock Repair in Searchlight
If you are experiencing issues with your car lock such as it being jammed or not locking properly, contact One Click Locksmith at for assistance. As we use our cars every day, it's not uncommon for problems to occur that require repairs. At One Click Locksmith, our locksmiths are highly trained in automotive locksmithing and equipped with the necessary tools to ensure your car lock is repaired correctly. Our Car Lock Repair services specialize in diagnosing and fixing issues related to the locks of your vehicle. From malfunctioning door locks to faulty ignition cylinders, these professionals have the knowledge and tools to effectively repair and restore your car's locking system. Our fast and reliable lock repair services have earned us a reputation as the most capable and knowledgeable locksmith in Searchlight.
Why Choose Us For Lock Repair Service in Searchlight?
One Click Locksmith has licensed and insured professional technicians available 24/7, including holidays, to provide you with expert emergency locksmith services. Our locksmiths operate in fully stocked service vehicles, guaranteeing a rapid response time. We offer the highest level of service for both residential and commercial properties. Our technicians can repair and replace any lock to keep your home or car secure from break-ins. With years of experience and expertise, we assure you that we can take care of all your security needs in Searchlight.
Frequently Asked Questions
For significant lock problems, it is normally best to call a locksmith or to change the lock totally. Most interior door handles are fairly low-cost to replace; it doesn't actually pay to have indoor door handles or locks professionally fixed unless they are unique.
Cover your door key with powdered graphite or spray graphite right into the keyhole. This functions as a lubricating substance as well as might unjam lock stemless glass that has come to be clogged with debris in time. Wiggle the oiled key in the cylindrical tube if it doesn't open on the initial shot.
Try graphite powder instead. Simply carefully squeeze a very percentage of graphite powder into the keyhole, and afterward utilize your trick to slowly function the lube right into the lock. Another method to do it is to coat your trick with the graphite powder initially, and afterward, merely place it right into the lock.
Spray the door key with a graphite-based lubricating substance. Glide the type in the lock and also faucet lightly on the key to lubricate the inside of the lock. Turn the trick as well as unlock it. Don't make use of a wet lubricant that messes up locks.