Our One Click Locksmith Offers Repair And Installation Services For Smart Locks That Are Easy To Install & Can Be Opened With A Password, Fingerprint, Or Key. One Click Locksmith, Provide Expert Installation, Repair & Maintenence Services For Smart Locks Across Winnemucca.
Smart locks have revolutionized the way we secure our homes and businesses. At One Click Locksmith, we offer expert installation and repair services for smart locks across Winnemucca. Smart Door locks use advanced technology, such as keypads, fobs, biometrics, and remote control, to provide access and enhance security. They are pickproof and extremely difficult to force entry or break-in, giving you peace of mind. Our professional locksmiths specialize in installing and repairing electronic deadbolt locks, keyless door locks, access control systems, and other smart locks to secure your offices and businesses.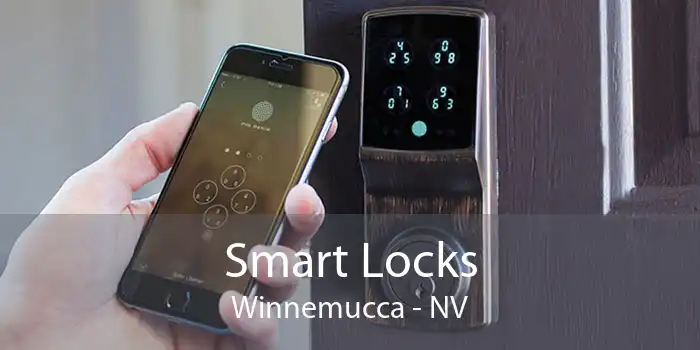 Commercial Smart Lock Installation And Repair Services in Winnemucca
Smart locks offer modern and convenient security solutions for businesses. They use advanced digital technology such as smartphone apps or facial recognition software to provide secure access to buildings. With smart locks, you never have to worry about losing keys or getting locked out. At One Click Locksmith, we specialize in repairing and installing all types of smart locks for commercial properties across Winnemucca. Whether you've misplaced your keys, had a key break off in the lock, or experienced a lock malfunction, Unlock Doors Services can swiftly and efficiently regain access for you. Our services will give you peace of mind, knowing that your business is secure and easily accessible.
Residential Smart Locks Installation And Repair in Winnemucca
Smart locks are rapidly becoming the preferred choice for homeowners looking to enhance their security measures while enjoying the convenience of digital technology. With just a few taps on your electronic device, you can control and monitor access to your home even from remote locations. One Click Locksmith offers reliable and efficient Smart Lock Installation and repair services across Winnemucca, delivered by our team of experts. As more property owners recognize the benefits of Smart Door Locks, we are committed to providing safe and secure environments for our customers in this modern and innovative era.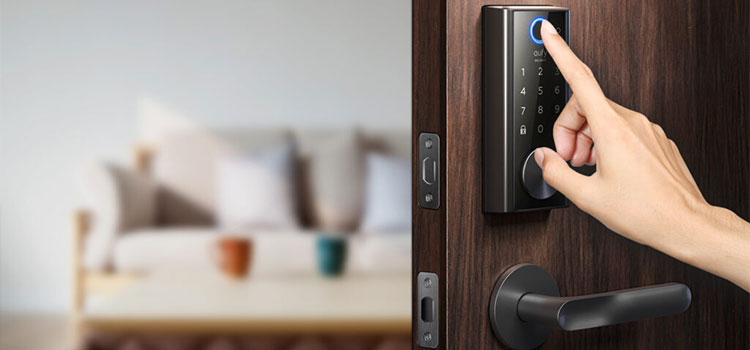 Why Choose Us?
One Click Locksmith aims to offer state-of-the-art security solutions to homeowners and business owners in Winnemucca, with a focus on quality and modernity. Our team is highly skilled in various security techniques and technologies, and we tailor our services to meet the unique needs of each client. At One Click Locksmith, we are committed to delivering affordable Home Automation Services, ensuring accessibility to all. For the installation and repair of Smart Locks in Winnemucca, One Click Locksmith is the go-to source. If you have any inquiries about smart locks or wish to schedule an installation, please contact us at 775-254-9989.
Frequently Asked Questions
Yes, clever locks are linked to networks, and also anyone with a clever lock should definitely keep their applications upgraded, passwords safe and secure, and make use of a PIN for opening via voice aides. However, clever locks do remove the risk of somebody swiping the secret from below your doormat.
Smart locks are convenient however, just like any digital modern technology, they can be hacked. Nevertheless, he does see value in the included safety and security smart locks supply, such as utilizing a camera to see and record whoever is at the door, as well as the ease of having the ability to remotely run a door.
Without the demand for Net, NWE locks are less vulnerable to Wi-fi hacking. WiFi-enabled smart locks are susceptible to a host of tech problems, as well as it's very easy for a tech-savvy intruder to hack into your WiFi network (which your clever lock is linked to).